Low-cost, professional automated communications.
Video, email, lead capture, surveys and more.
Why are you working so hard?™


"The typical Voodoo client earns over 17 times their investment back within a year."



Robert Cassard
Co-founder & Creative Director
Is it really this easy to automate repetitive communications and stop opportunities from falling through the cracks? Yes. Voodoo makes it happen...automagically.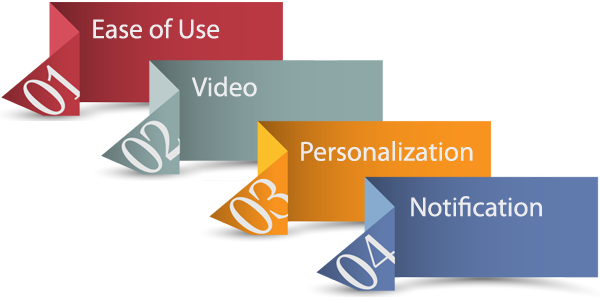 It starts with Ease of Use and the power of Video. Nothing matches video to convey information and make it "sticky" (memorable). Simply put, Video is a vital key to your future success.

Another key is Personalization. We can't find any other system that allows automatic personalization of everything—sender and recipient identity, email content, video frames and more. It all works together to maximize response, customer satisfaction and referrals.

And Notification. Wouldn't it be awesome if the right people on your staff could know whenever something important happens? With Voodoo, they will...every time, in real-time.

And there's more...

Let's not forget Infinite Control. We give marketing leadership control of the big picture, while each user can be given control of exactly what they need to be most efficient and effective. Send centralized campaigns "on behalf of" one or more reps, or send campaigns directly from the reps themselves...or both. It's always your choice.

Plus, the platform is so Affordable that using pieces of Voodoo to enhance and automate your existing systems can generate sales or savings worth many times its cost. Even if a user doesn't require the whole platform (for example, if they are using another CRM system), they can leverage vital features like dynamically personalized videos, capture forms, smart surveys, etc.
By the way, this form feeds one of our own Voodoo Business Builders.
Your contact info drops into our "Business Builder Tour" list,
then all kinds of Magic starts to happen including our platform automatically notifying the staff member in charge of helping you.

Sign me up for a personal tour of the Business Builder