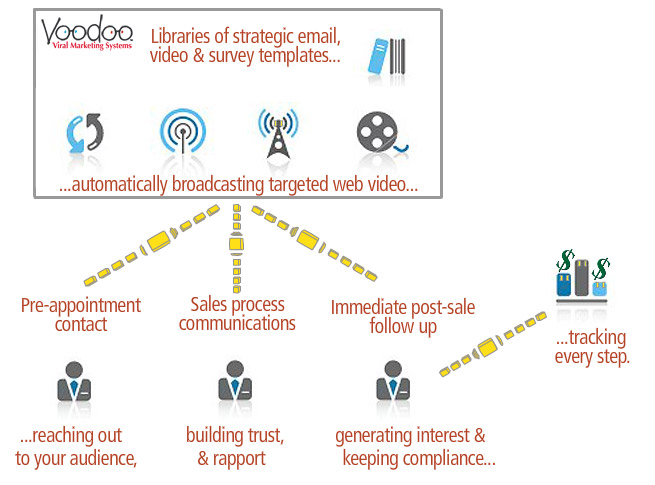 Leverage strategic content including emails, videos and surveys to create an automatic customer-nurturing system.
Set them up to reach out at every stage — pre- and post-appointment and follow up. This will build trust and rapport, generate interest, and maintain brand and legal compliance. Make sure you track every step.
This automated outreach will help you sell more and yield solid ROI quickly.